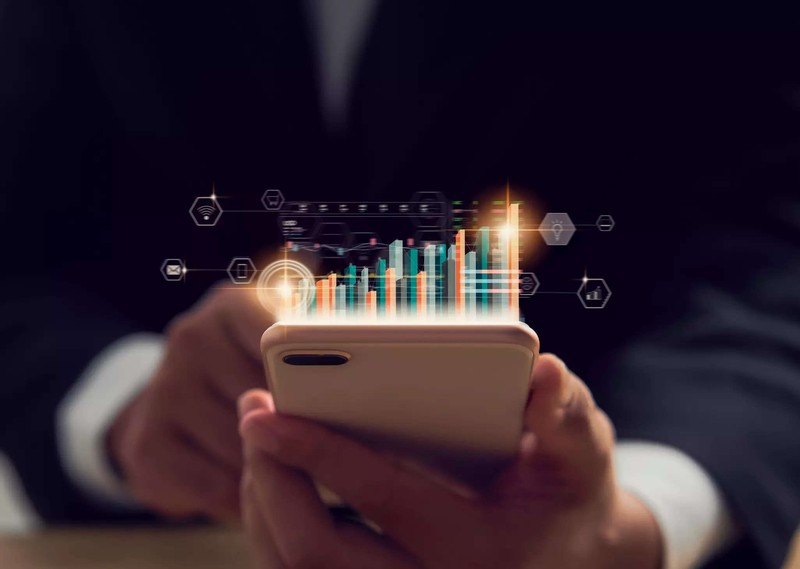 In the ever-changing world of investing, finding stocks that can thrive and endure over the next decade is a challenging endeavor. However, India stands out as a promising destination on the global investment landscape. With its strong economic growth, thriving industries, and a history of resilience, India offers opportunities for long-term wealth creation. In this article, we explore India's dynamic market and uncover the hidden gems that have the potential to generate substantial returns over the next 10 years. Want to know their names? Keep reading this post.
Tech Mahindra
Tech Mahindra is a leading player in the IT industry, known for its commitment to cutting-edge technologies like AI and blockchain. Their diverse clientele across different industries and regions provides stability in revenues, and strategic partnerships with top tech firms enhance their market presence and service offerings. With strong financial performance, Tech Mahindra stands out as an appealing investment prospect, securing its position at the forefront of innovation in the digital services landscape.
Wipro
An Indian multinational corporation that has a market capitalization of over Rs. 2.2 trillion, Wipro is known as one of the biggest IT service providers in the world. Apart from developing new technologies that are meant to satisfy the needs of its new clients, it also takes charge of social responsibility initiatives that allow it to build a strong brand. Wipro also has a very strong financial performance over the years and the track record is on point. So if you want a company that's worth investing in, trust Wipro.
L&T Technology
L&T Technology is a company that lies at the heart of five vital segments within the information technology industry. What sets them apart is their strong and long-standing reputation in the construction sector, where they have made significant strides. Besides excelling in construction, they have also established themselves as key players in the medical devices, plant engineering, and telecom segments. Their expertise and influence in these areas have contributed significantly to their success in the IT world.
Tata Consultancy Services
When it comes to market capitalization, TCS share price stands out as the leading Indian IT firm. They offer a wide range of IT services, including digital platforms, business solutions, IT products, digital transformation, consultancy, and various other services. The company has been making successful strides in cutting-edge technologies like AI and machine learning, cloud computing, and blockchain. These ventures into advanced technologies have further strengthened their position in the IT industry.
Conclusion
If you're thinking about investing in stocks and considering opening a demat account, it's worth considering the IT sector. With everything going digital (almost everyone's already on board!), the IT industry is thriving and showing impressive growth. It might be a good idea to keep an eye out for any upcoming IPOs in this sector, as they could offer the potential for significant returns on your investment. You can also stay updated on other share prices like Infosys Share Price to understand their track record. The IT sector seems to be on an upward trajectory, making it an attractive option for potential investors.