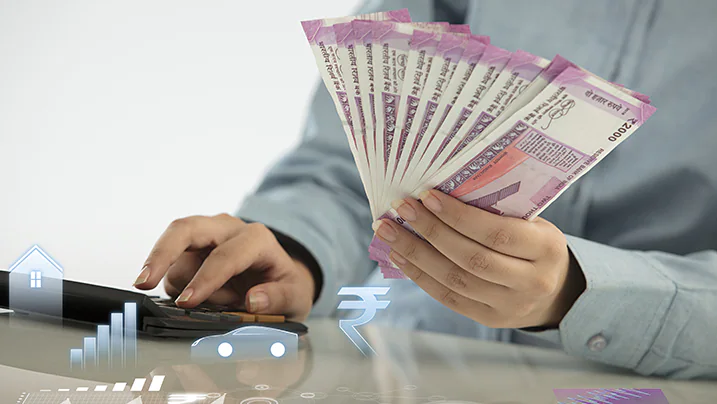 Personal loans are short-term loans without any collateral requirement. These loans are easy to procure and can be used as per one's need and will. The documentation process of the personal loan is simple and hence is dispursed quickly.
Short-term personal loans are those which are availed for a short tenure of up to 0-24 months at a pre-defined rate of interest. The borrower needs to repay the personal loan in easy instalments. These loans come in handy when you do not want to stretch the loan tenure. Being flexible, the borrower is not liable to tell the lender how he will use the loan amount. Below is a comprehensive list of the different personal loan options one can grab to meet their short-term cash needs.
WEDDING LOANS
 Wedding loans are personal loans to meet the expenses related to the wedding. In India, weddings are an expensive affair, and even after all the savings, one usually falls short of cash. An instant personal loan is an excellent way to fund wedding shopping and other related expenditures. Minimal documentation and quick disbursal make it even more attractive.
HOME IMPROVEMENT LOANS
 A home improvement loan is a short-term personal loanfor home renovation and improvement. This loan amount can be used to buy a new home or improve the existing one. A borrower can apply for this personal loan and get the loan amount almost immediately in their account. Relaxed eligibility criteria ensure that they are easy to procure.
MEDICAL LOAN
 A medical loan is a short-term personal loan to meet any medical emergencies. These loans are different from medical insurance and help take care of medical expenses associated with illnesses. While medical insurances take care of only the medical bills that too with terms and conditions, a personal loan can be availed to take care of all other major expenses which come along like paying for doctor's fee, medical tests, medicines, hospital bills, etc. It can be availed at a click of a button through the online platforms of various banks and NBFCs, disbursed quickly if the documents are in place. A good credit score helps in availing the personal loan at a low rate of interest.
TRAVEL LOAN
 This personal loan is a dream come true for travel enthusiasts who wish to travel but have to step back due to a shortage of funds. Travel loans are flexible loans that can fund one's vacation. They can be used to pay for one's accommodation, transportation, and food expenses. The tenure of a travel loan can be extended for over six years hence making the repayment comfortable.
EDUCATION LOAN
 An education loan is a personal loan to fund one's education. A good credit score helps get a low-interest rate and easy repayment options. Attachment of collateral comes in handy to avail the bigger loan amount.
OVER-DRAFT LOAN
 Over-draft loans are personal loans wherein the applicants can withdraw money from their existing savings account and only pay the interest on the amount used. This personal loan is a good option if you are not too willing to spend on interest. Over-draft loans have a pre-specified withdrawal limit.
Now, on account of your requirement, you can choose the type of loan, decide on the loan tenure, get an interest rate deal as per your credibility and use the money as per your will. With most banks and financial institutions offering personal loans through their online platforms, it has become easier to apply and get a short-term personal loan. It is imperative to compare different lenders for their offerings. Fintechs like LoansJagat offer a comparative platform wherein the borrowers can compare different lenders and choose the one which best suits their requirements. Are you looking for a personal loan in Bangalore or any other city? LoansJagat has you sorted.